Nurse Next Door Home Care Franchise In the News
Our talent is caring and we're getting noticed. Media across North America have featured Nurse Next Door's unique approach to caring. Take a look…
Nurse Next Door wins 2017 Dealmaker Award
On April 1st, 2017
Nurse Next Door Home Care Services has been recognized for one of the best deals in franchising for 2017 by Franchise Times Dealmakers for it's partnership with major health system, St. Joseph Health – a first-of-its-kind partnership bringing in 26 new franchise locations to the Southern California region at once.
The award will be accepted this March during Franchise Times' annual Finance & Growth Conference in Las Vegas, where over 50+ growing franchise brands and leaders gather to share growth strategies, and celebrate the biggest deals and dealmakers in franchising.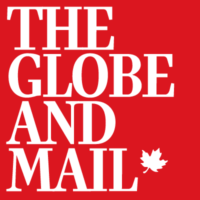 Canadian franchise finds sudden success in the U.S.
On December 22nd, 2016
It started with the pink car.
A couple of years ago, an employee of St. Joseph Health, a Catholic health agency and hospital system in southern California, saw one of Nurse Next Door's trademark flower-adorned pink cars driving around the Los Angeles area. The worker was immediately curious and sent an inquiry up the 25,000-employee agency's ranks.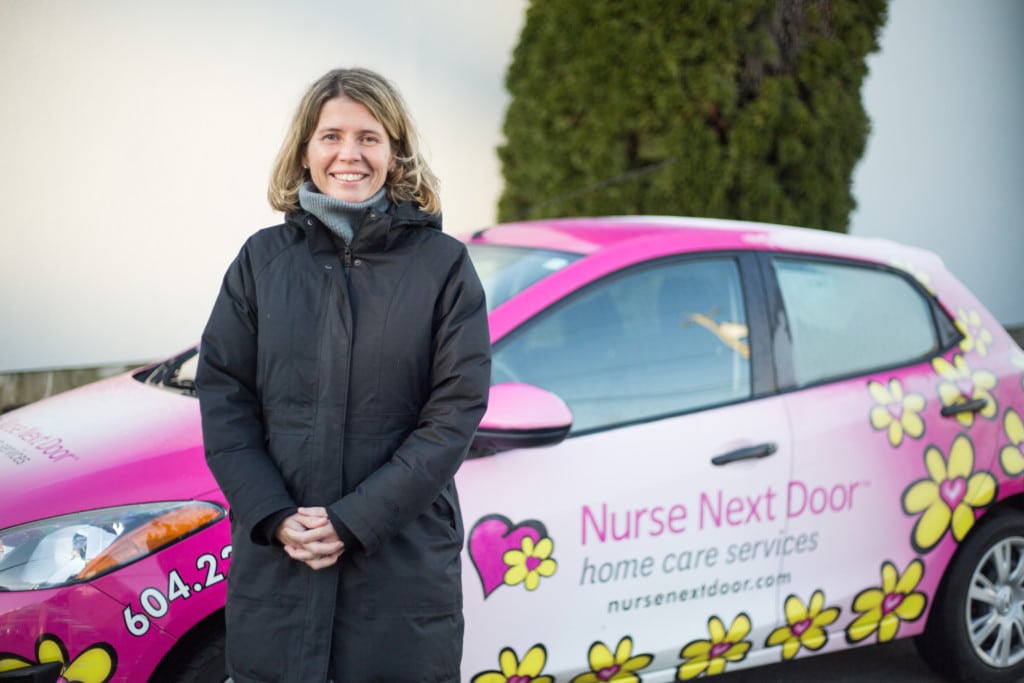 Nurse Next Door Named One of Canada's Most Successful Growth Companies by Canadian Business and PROFIT
On October 3rd, 2016
VANCOUVER, BC–(Marketwired – September 29, 2016) -Canadian Business and PROFIT today ranked Nurse Next Door No. 282 on the 28th annual PROFIT 500, the definitive ranking of Canada's Fastest-Growing Companies. Nurse Next Door was also ranked No. 13 in the Consumer Services category, and ranked No. 28 in the Vancouver region. Published in the October issue of Canadian Business and at PROFITguide.com, the PROFIT 500 ranks Canadian businesses by their five-year revenue growth.
"Companies become a part of the PROFIT 500 through innovative thinking, smart strategy and sheer grit," says James Cowan, Editor-in-chief of PROFIT and Canadian Business. "These firms demonstrate what Canadian entrepreneurs can achieve, both at home and across the globe."
Read more here.
John Dehart, Ken Sim, and Cathy Thorpe are winners of an Entrepreneur Of The Year 2016 Award: Healthcare Services
On October 3rd, 2016
When Cathy Thorpe joined Nurse Next Door as its president in 2014, she already knew the home-care provider from being a customer five years earlier. Her mother was recovering from surgery, and she was struck by the quality of care the company delivered to her family. Four months later, Thorpe began a friendship with co-founder John DeHart, whose daughter attended preschool with hers. Over the years, the two parents would meet for coffee where talk would inevitably turn to business. Thorpe was impressed by the company's core values and vision for making people's lives better, not just more bearable; DeHart admired Thorpe's smarts. "She would ask me these piercing questions about the business," DeHart says. "In a very short amount of time, she would figure out what the issues were—what the challenges were."
Read more here.
Three Unexpected Brands That Are Turning To Storytelling To Drive Recruiting
On September 19th, 2016
Once solely the domain of marketing, storytelling is increasingly being adopted by corporate recruiting teams to help them hire more efficiently. Rather than telling candidates what it's like to work there, companies areshowing them by finding new ways to share the employee experience.
These narratives are revealing a more human side of the business. They often go beyond "this is what I do here," instead illuminating "this is why I do what I do – here."
That subtle shift provides a different lens through which job seekers can envision themselves (or not) working for your company. Some of these stories go beyond work, sharing insights into personal drivers and life experiences that shape employees.
Read more here.
Nurse Next Door Named Finalist of the 2016 Pacific EY Entrepreneur Of The Year Awards Program
On August 25th, 2016
VANCOUVER, BC–(Marketwired – August 25, 2016) – Nurse Next Door has been named a finalist in the Healthcare Services category of the 23rd EY Entrepreneur Of The Year™ Pacific awards program. The award celebrates Canada's most impressive and disruptive entrepreneurs. Nominees are considered and evaluated based on financial performance, leadership, innovation, personal integrity and entrepreneurial spirit.
This nomination also highlights the impact that Thorpe has had on Nurse Next Door since taking over as President in 2014 and CEO in 2016. Since joining, Thorpe has doubled the business in two years, growing operational locations by 30 percent across North America and continues to disrupt trends in the home care industry.
"We are thrilled to be a finalist of an award program of such caliber," says Thorpe. "Our success is a testament to the talented people we bring on board and our leadership belief in being bold and disruptive."
Read more here.
Nurse Next Door can't be bought
On August 16th, 2016
Success breeds all sorts of things, like jealousy, complacency or even more success, but it also attracts M&A activity, especially in today's franchise climate. For Vancouver, British Columbia-based Nurse Next Door, an at-home senior care provider that quickly spread throughout its home market during 15 years in business, impressive unit growth attracted the interest of California-based St. Joseph Health—a $6 billion healthcare giant.
Although St. Joseph was initially interested in purchasing Nurse Next Door, the company rebuffed its suitors by stating the company wasn't for sale. After convincing them of the mutual benefits of the franchise model through 12 months of negotiations, the dancing partners announced an agreement where the hospital system became the largest franchisee in the Nurse Next Door system. Per the agreement, St. Joseph Health opened 26 franchise locations with the option to add 12 more units in the future.
Read more here.
When It's Time to Let Go
On July 27th, 2016
Letting to may be the toughest challenge for any entrepreneur. Ken Sim and John DeHart did it in the prime of their careers. The founders of Vancouver-based Nurse Next Door, which provides home care to seniors, stepped down as co-CEOs, even as their company was on the cusp of rapid expansion into the United States. They learned to trust new CEO Cathy Thorpe, former director of Canadian operations for the Gap, as she took their franchise network in new and unexpected directions – and learned to keep their opinions to themselves. Sim, DeHart and Thorpe discuss candidly how they navigated the swamp of succession.
Click here to read more.