Training and Support
Nurse Next Door's Training & Support guides Franchise Partners from all walks of life. The majority of our Nurse Next Door franchise owners come from a wide range of non-medical backgrounds — from firefighters and veterans to stay-at-home moms.
How Our Coaches Support Your Homecare Business
Our coaches prepare and support new franchise owners in running a successful business. You will be assigned a business coach who will have regular 1-on-1 coaching calls with you to focus on goals, review metrics and help you overcome any challenges you come across.
Also, at Foundations Training Week, you will meet other new Franchise Partners like yourself and participate in seminars, discussions and brainstorming sessions, taking home new, valuable insights and learnings– all to equip you to become a successful franchise owner!
Useful resources like our Launch Plan is designed specifically to keep you on track the initial weeks before you launch and onwards.
Training Week at HeartQuarters
You will be joining us at Nurse Next Door's head office – HeartQuarters in the beautiful Vancouver, British Columbia for Training Week!
You will meet your support team and fellow new Franchise Partners like yourself.
In the training sessions, you'll learn all aspects of the business and learn how to be effective leaders and communicators, how to manage your team and become excellent operators to continuously grow your business. Check out why a franchising opportunity with Nurse Next Door is like no other.
During five days of training, you will
Hear from the Leadership Team
Shadow our Care Services Centre
See firsthand how our systems work
Experience how we live our core values daily
Learn from informative sessions that show you how to be leaders, effective executors, great communicators, skilled managers of people and excellent operators to grow your business.
See why a Nurse Next Door opportunity is different from the rest.
Training Sessions for Success
Culture
The first activity to kick-off Foundations Training Week is an introduction to our company culture! This includes our core purpose and core values. You'll be able to get a good idea of how quintessential our culture to us, whether it's hiring employees or the actual care we deliver to clients.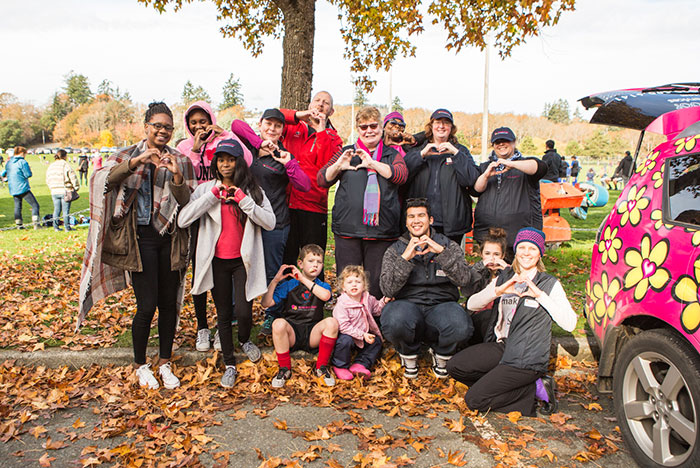 Clinical Care
You will be taught techniques on how to build and maintain professional referrals to generate intakes and successfully book consults. We will discuss the roles of Care Designers, caregivers and how each of these positions fit in your team.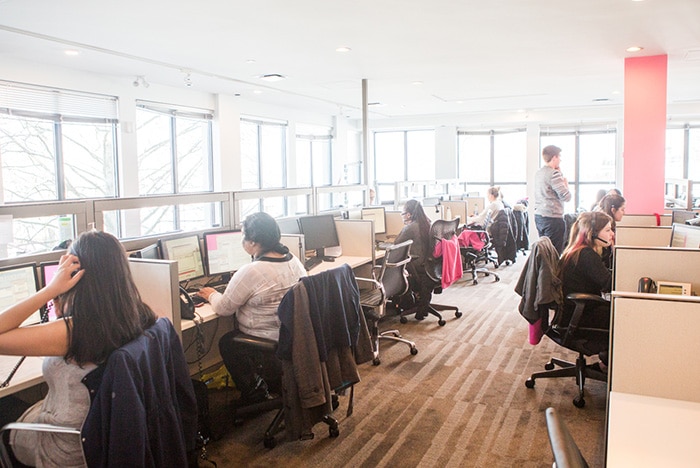 Care Services Centre
Our Care Services Centre is open 24/7, 365 days a year. It was strategically developed to alleviate Franchise Partner's duties of administration. Our Care Specialists support with intakes, scheduling and calls with the purpose of delivering WOW customer experience to clients and their families.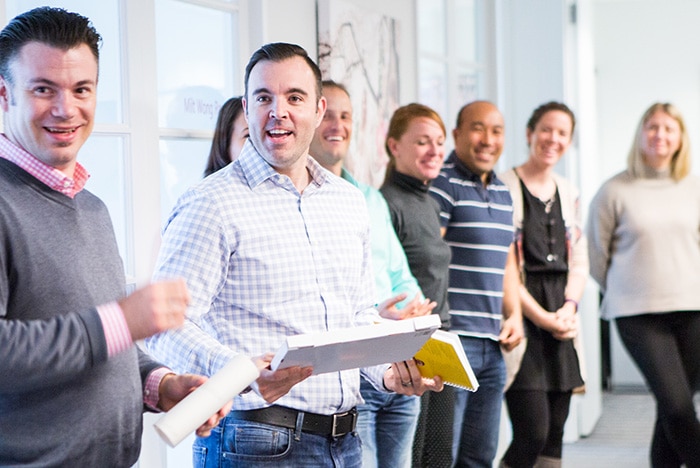 Continuous Coaching
Our support continues after Foundations Training Week! Our Coaching and Support Teams work with Franchise Partners from pre-launch through continuous growth! With regularly scheduled calls lined up, we coach and cheer you on through the journey!
Hiring Your Team
It takes knowledge and effort to assemble a team of world-class caregivers, so it's absolutely crucial you attract and bring the right people to your business! We don't just hire anybody at Nurse Next Door. Someone might have the right credentials but do they embody our core values? We'll walk you step by step through the recruitment process and instruct you on how to find and retain the right caregivers efficiently, time-wise and financially.
Intakes & Sales
Referrals are what makes the homecare industry go round. This is why we've developed and geared our Sales & Marketing system to help our Franchise Owners build rewarding relationships with the right organizations and people in your territory. We simplify the process with our unique Make it HAPPEN Sales System and ongoing coaching to support driving more intakes and your business growth!
Marketing & Community Engagement
Nurse Next Door's franchise brand is world-class and the bold pink image makes you instantly stand out from the homecare industry! Our Marketing Team will direct you through your digital marketing plan, community events and social media engagement—this three-prong approach will support driving intakes!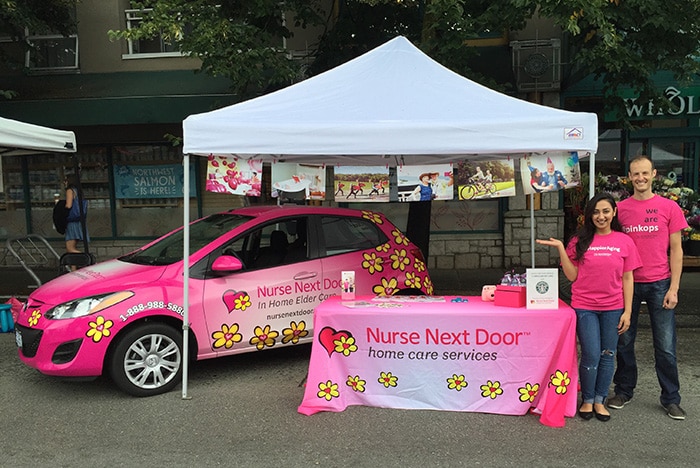 One Page Planning
Our One Page Plan has been one of the original foundation pieces since Nurse Next Door's inception. You will do a deep-dive into this with your coach and learn to set and implement goals and metrics in your business for each fiscal year. What's also on the agenda is budgeting and money management, so you can feel prepared and set up for success with the proper tools and resources!
What is the Franchise Opener?
We have a comprehensive checklist of tasks that your Nurse Next Door team will help you through while counting down to your business' launch. This includes setting up your online marketing, sales training and coaching on hiring new staff and so much more.
We work closely with you to ensure you have a strong start and will continuously support you as you grow your business!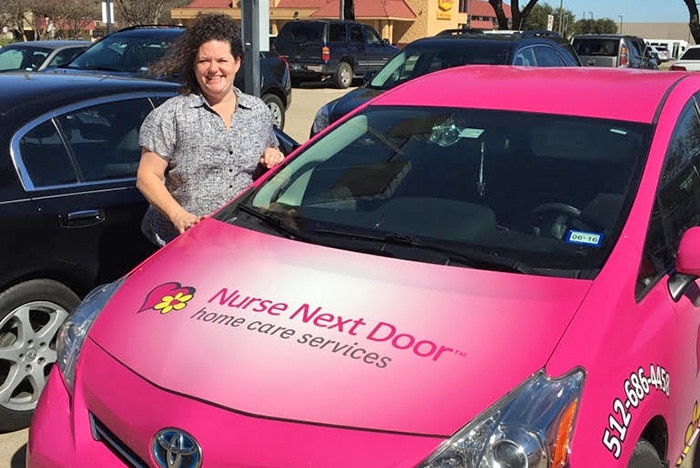 The Launch Plan
Learn the Nurse Next Door systems week-by-week over 4 months to establish an ongoing rhythm. This requires a Franchise Owner's commitment, dedication and accountability. It's designed to elevate your business to the next level and that's incredibly rewarding: a robust business that continues to grow!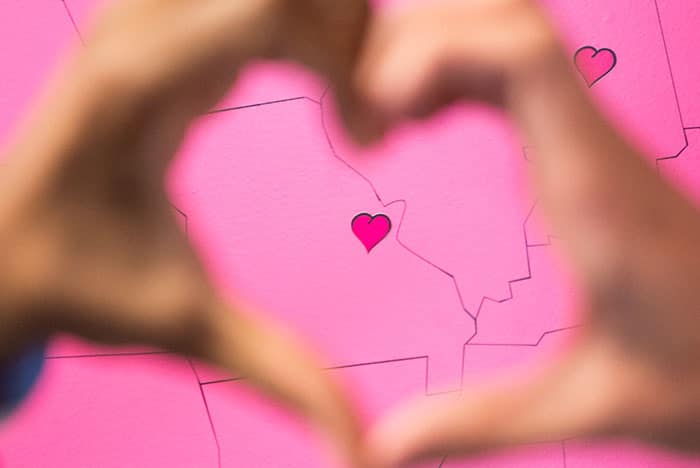 Nurse Next Door's Annual Conference
Each year, we host a three-day conference in Vancouver, BC. This allows all of our Nurse Next Door Franchise Partners and HeartQuarters members to get together and celebrate a year of learnings and success. Check out some highlights from the 2018 Annual Conference with the theme: #BetterTogether